Meet the Instructors
Gallery Barre is regularly introducing guest instructors. Please see our full class schedule to see upcoming classes with various instructors.
Owner/Director - Gallery Barre, LLC. BFA / Dance & MA Ed.
Having been in the dance/fitness industry for 30+ years, I am passionate about the importance of movement -specifically dance-inspired movement!
Growing up as a dancer/athlete, I have a passion for living a healthy & fit lifestyle and sharing with others how to do the same. Over the past years I have been running around to various health & fitness facilities in New York & New Jersey...until the desire to open my own studio hit me hard!
Passion + a strong desire = Gallery Barre!
I also have a passionate connection to North Jersey School of Dance Arts here in Hackettstown, NJ. I was privileged to have been under the tutelage of Christine Melgar Taylor (former owner/direct of NJSDA) from a very young age all the way through college for my ballet training and Carolyn Dorfman (Carolyn Dorfman Dance Company (NY) / CDDC) for my modern technique studies.
I taught at NJSDA for 10+ years - and at times continue to help out when I can be of assistance to Ashley Freyer & Alexandra Thorpe - the new owners/directors and former dance students of mine!
I currently also teach Yoga/Pilates at Centenary University (one of my Alma Maters) as part of the Student Activities Center. I am a Level I & Master Teacher Trainer for The BeyondBarre Method, teaching classes and conducting teacher training with owner & creator of the BeyondBarre Method - Colleen Ketchum.
Barre has been my longtime passion! BeyondBarre is designed with the simplicity to be performed with only a ballet barre (or chair if you are at home) and can be enhanced with weights, balls, resistance bands and the ice-skating inspired BeyondBarre GlideBoard (or discs).
BeyondBarre is the unique body transforming workout! I received my Pilates Mat/Props certification through Power Pilates,NYC and my Yoga certification through Yoga Ed. I also hold a Vocational Arts & Dance Certification and Elementary Education Teacher Certification. Currently, I also teach 5th grade science @ Mansfield Township Elementary School.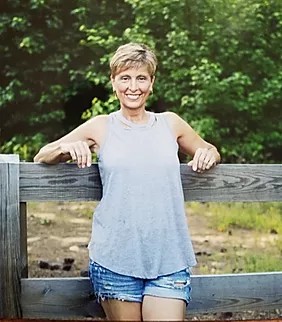 Robin Florentine
Pilates & Beyond Barre
Having studied dance and movement for my entire life, I am passionate about helping others keep their bodies conditioned for ease of movement in everyday life! Pilates develops the body uniformly, helping to correct posture and restore energy.
I hold a BA in Dance from Point Park College, MS Exercise Physiology Queens College, and an MS Physical Therapy Columbia University.
I am a certified Pilates Instructor by the Pilates Institute of America and a Certified Rehab Pilates Specialist by Australian Physiotherapy Pilates Institute.
I have been teaching Pilates for 11+ years, specializing in Mat Pilates with/without props for all levels of experience; and Pilates for Rehabilitation.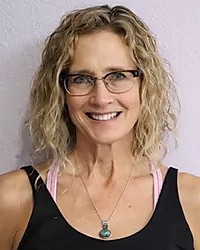 Mikki Antley
Tai Chi & Qigong
Stan started his journey into Tai Chi and Qigong in 1994 under the tutelage of 10th Degree Grandmaster Tom Sulick, a 35 year long Tai Kwon Do, Tai Chi, Qigong and Yoga practitioner. Stan studied with Sensei Tom for nearly 10 years of mostly one on one training sessions.
In the years following, Stan has continued to self-study, experiment, refine and of course, continue to take courses to enhance his understanding and improve his skills. Since 2010, Stan had turned his focus to Qigong and has grown to love this art over that of Tai Chi. Why? As he like to say, "I get more benefit from it, both physically and mentally". He also says that his students find Qigong easier to learn and feel benefits from, and after all, feeling better is what it is all about.
Stan began teaching as a career in 2006 and it is his passion. With over 3500 hours of teaching, he is certified by the American Tai Chi and Qigong association as a level 2 instructor as well as holding certification in Tai Chi for Arthritis.
You can read more from Stan on at Facebook.com/chiforliving and his website: www.chiforliving.com.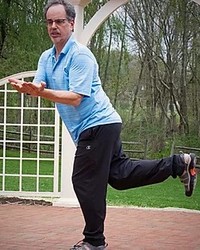 Stan Cohen
Tai Chi
Tai chi, Yang style is being offered at 11 am Saturday mornings. This traditional martial art and moving meditation improve balance, strength, flexibility, and concentration.
Instructors Kat and Charles Horvath have practiced for 25 years and were students of the renowned Master Yu Cheng Hsiang. Learn the 108 posture, long-form while experiencing the joy of movement, philosophy, and health benefits of this beautiful Chinese exercise.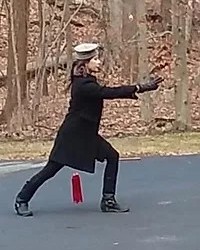 Kat & Charles Horvath
Cardio Barre
"After trying my first barre class with Robin Florentine the owner of Gallery Barre I knew that I found a unique kind of magic. It didn't take long before I was inspired to complete Colleen Ketchums Beyond Barre Training and certification in 2019. I teach a class that I'd want to take. Challenging but accessible. I focus heavily on Cardio, alignment & breath, but most of all I think a workout should be tons of fun and new each time. I teach early am Cardio Barre Class, come join the fun !!"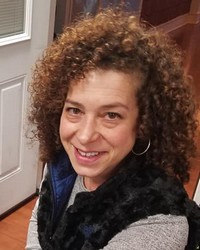 Heidi Veneir
Barre Above & Balletone
Danielle is an AFAA Certified Group Fitness Instructor with additional certifications in Barre Above®, Balletone® and TRX®. She has a Bachelor's degree in Exercise Science and a Master's degree in Occupational Therapy. Her classes are fun and exciting with upbeat music and lots of motivation to help you become your best self. When Danielle isn't in the studio, she loves being adventurous outdoors and enjoys spending quality time with her husband, daughter, and two rescue dogs.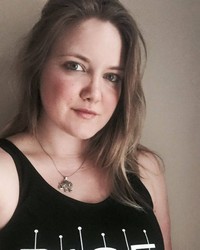 Danielle Gould
Beyond Barre & Balletone
Andrea Kelly is a professional artist and art instructor from Long Valley, NJ. She has always had a love for fitness and dance. Andrea was trained in Pilates over 20 years ago, and over the last 7 years has trained as a student of Beyond Barre under Robin Florentine. Now certified in Beyond Barre® and Balletone®, she teaches at Gallery Barre.
"A major impetus in my search for the best fitness routines was to improve my scoliosis. Barre has conditioned my core, improved my posture and balance, strengthened and stretched my muscles to the point that it is imperceptible. I have no discomfort from it now, and a major part of it is due to this training. I love helping others to reach their fitness goals and have fun doing it, and I work hard to help them progress at any level. I am so excited to be part of this group in the beautiful space that Robin has created!" -Andrea Kelly.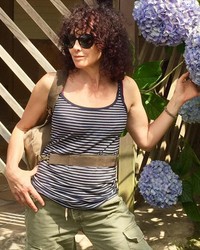 Andrea Kelly